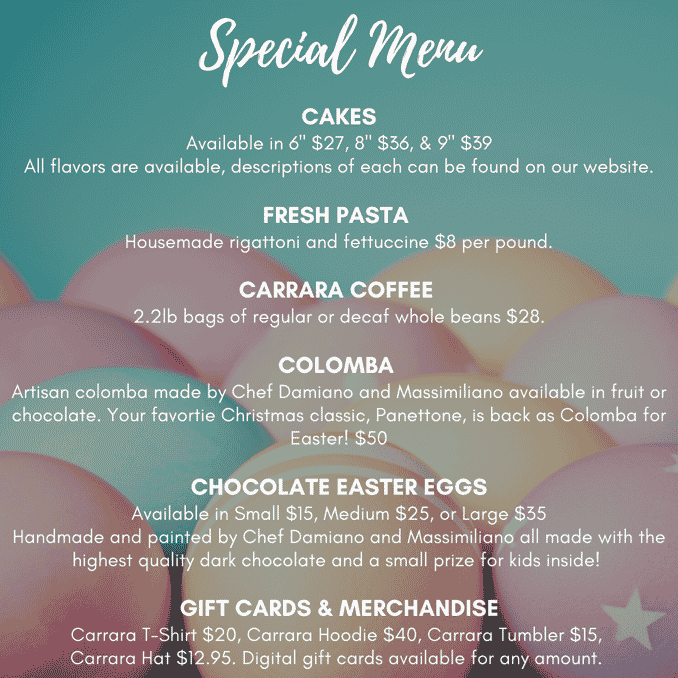 Since we opened in 2011, our greatest joy has been providing Moorpark, Agoura Hills, and the surrounding communities a place to pick up a cake and other desserts to celebrate holidays, birthdays, anniversaries, and more. Having a small part in your special occasions is what we love most.

As the "Stay at Home" order is extended, we want to be sure you still have your favorite Carrara treats to celebrate these occasions at home! 
While closely following the guidelines by the CDC and our local health department, we will be opening for one day only at both the Agoura Hills location (4/9) and Moorpark location (4/10) 
for pre-order pick-up only. 

PLEASE E-MAIL YOUR ORDER TO 
[email protected] BY MONDAY APRIL 6TH.

We will call you prior to the pick-up date to confirm your order, 
the pick-up location and time, give pick-up instructions, and take a payment over the phone.

We will have a limited special menu. These are items that have a long shelf life or can be frozen. This way you're able to stock up and have enough to last until we are able to re-open!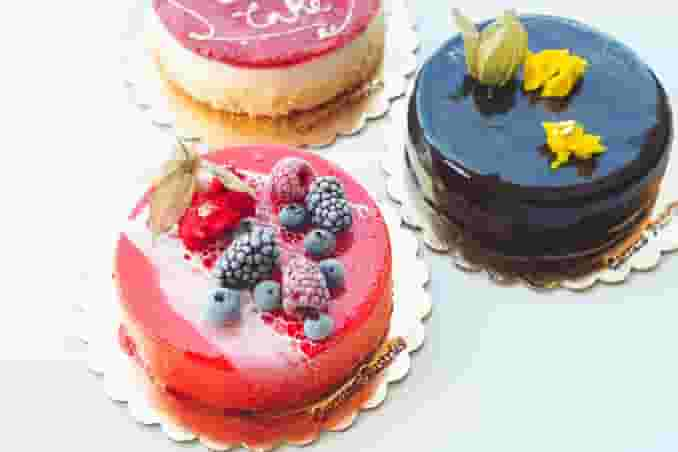 Our Philosophy.
At Carrara's, we believe that each and every one of our desserts represents who we are.

We use only the finest and freshest ingredients to adhere to this standard so that we may deliver you an outstanding product that not only you, your friends, and your family will enjoy, but also something that we are proud of.