About Us.
Carrara Pastries is a family-owned pasticceria featuring authentic home made Italian desserts.


The combination of our passion and use of the freshest and finest ingredients from the Italian territory allow us to create incredible pastries that will meet the request of every sweets lover. Our pastry chef Massimiliano Carrara, a native from the city of Lucca (Tuscany), is renowned in his country after graduating from the Italian Pastries Academy of Rimini. He has practiced his passion for cake creations for over 15 years and perfected the arts of chocolate sculpting and sugar pulling technique. Your dreams and cravings are awaiting our expertise to make the fantasy a reality as each exclusive dessert will make your mouth water.



In Italy, a kindness is often repaid or a guest welcomed with a box of sweets from the Pasticceria on the corner. Brothers Damiano and Massimiliano Carrara, natives of Lucca Tuscany, in Italy, founded Carrara Pastries to share that culture with as many as possible. Using only the freshest and finest ingredients so that we may deliver an outstanding product that we are proud of. Our mission is for our guests to be transported to Italy the moment they walk through our doors, and that they will taste and feel our passion for the highest quality product and service every time they visit.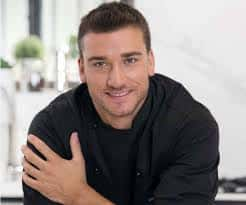 Damiano Carrara
Owner, Executive Chef
Born and raised in Lucca, Italy, he started out in the restaurant world as a bartender. In 2011, he settled in California and opened Carrara Pastries with his brother Massimiliano. In 2015, he made his television debut on Food Network when he competed on Spring Baking Championship, ranking second. He went on to win Cutthroat Kitchen and was a finalist on the 12th season of Food Network Star. You can now find him as a frequent judge on Food Network USA on shows such as Halloween Baking Championship, Guys Grocery Games, Christmas Cookie Challenge, Bakers vs. Fakers and more. He is also the host and judge on Bake Off Italia and Cake Star which airs in Italy. He is the Author of Dolce Italia, A Taste of Italy and "Nella vita tutto è possibile!".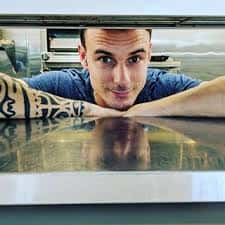 Massimiliano Carrara
Owner, Executive Pastry Chef
Born and raised in Lucca, Italy, he began training at a local pasticceria at the age of 14. After graduating from the Italian Pastries Academy of Rimini, he continued training and developing his skills, gaining experience and pushing his creative boundaries. He eventually worked his way up to Head Pastry Chef. With over a decade of experience working as a pastry chef in Italy, in 2011, he decided to move across the globe to America and open an authentic Italian pastry shop with his brother. Since then, he has opened more locations and expanded his kitchen. In 2019, Carrara Pastries was named "Small Business of the Year."